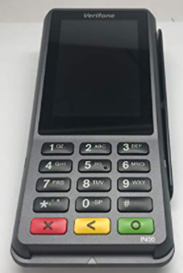 The VX805 credit card reader has reached end of life and is no longer in production. The P400 chip reader replaces it with enhanced security features.
Current VX805 units can continue to be used as long as they are working order. The P400 comes with a higher price tag than the VX805. so it is very important to take good care of your current units so that they don't have to be replaced.
Questions about the new P400 units? Please email [email protected].